Montgomery
Upper
Middle School
Databases

World Book Web

The World Almanac Online
Offers access to essential statistics on hundreds of topics.

Gale Opposing Viewpoints in Context
Covers the hottest social issues. Great for pro/con and debate topics.
Access Kids Search through EbscoHost. Use the detailed search to access
information from magazines, newspapers, primary source documents and more.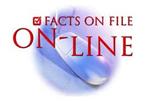 Infobase Learning

American History, Women's History, African-American History, American Indian
History, Modern World History, Ancient & Medieval History, World Geography & Culture,
Science Online, Bloom's Literary Reference, Career Guidance Center.

ABC-CLIO
American & World History, Issues, Pop Culture, United States Geography,
World Religions, Daily Life Through
History, World at War

Oxford Art Online
The Concise Oxford Dictionary of Art Terms, Encyclopedia of Aesthetics, Benezit Dictionary
of Artists, The Oxford Companion to Western Art.


Grove Music
Th
e Oxford Dictionary of Music, The Oxford Companion to Music.

Oxford Language Dictionaries
Bilingual dictionaries include accurate, up-to-date translations.
Magazine & newspaper
articles. Many full text. Try Middle Search Plus!

Find award winning titles, books to movies, recommended reads!






Literary Reference Center
Biographical information, literary criticism, book reviews on thousands of
writers from all time
periods.

S
top by the Media Center to pick up the
username/password magnet!