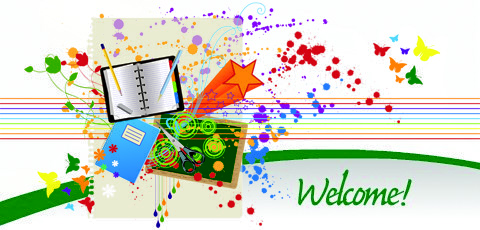 Jump in and Get Involved in your
2012-2013

LMS/UMS PTO
Click on the link below to find

---
Dear MMS Families,
Welcome back to school! The MMS PTO has been hard at work filling our calendar with fun events and activities for our students. It is our goal to have every MMS family join the PTO and participate in our fabulous activities. The PTO strives to work as a positive team that supports teachers, parents and, most of all, our Montgomery Middle School children! Without your help we just cannot meet our goals. Your support of fundraisers, your commitment of time, and your donation of talents all come together to make a great year for all of our children.
Please click on the tabs to the left to sign up to become to become a PTO member, to volunteer for a committee and/or to purchase our school directory. Please remember the PTO is made up of volunteers, so if you could return the forms or sign up on-line quickly, we would greatly appreciate it.
Most importantly, the PTO is green. We implore you to sign up for both district e-alerts and for MMS PTO eblasts. We will send home very few flyers throughout the year, so the way to stay informed is to receive the information via email and/or to look at our PTO website on the UMS and LMS page of the Montgomery schools website (
www.mtsd.k12.nj
). In an effort to go green, we also take credit card payments via our PayPal account.
We look forward to seeing you at one of the Back to School Nights. Remember to bring your checkbook so that you can purchase school stuff (tee shirts, sweat shirts, hats, locker shelves, etc). Also, take a moment and please send an email to
montyumslmspto@gmail.com
, indicate the grade your child(ren) will enter in September, so that we can add you to our PTO e-blast email list (if you are not already receiving them). Check out our PTO Calendar and the List of Committees the PTO sponsored events throughout the year. If you see something that interests you, please email the Vice President or Chair who oversees that committee.
We are looking forward to a great year.
Sincerely,
The MMS PTO Executive Board
Please click Executive Board Contact Information for detailed contact information



Please click on each title (in BOLD) for more information

The 2012-2013 Friend Finder (Student Directory) registration and online ordeirng is now open. Please click the link in the left window panel to start

There are 2 convenient ways to register for LMS/UMS PTO membership. Please click the link in the left window pane to explore

Please follow the links in the left window pane to view the 2012-2013 Committee Chairs list.
Last Modified on August 22, 2012

Apr. 3, 9:30AM
PTO Meeting LMS Media Center
---
The LMS Yearbooks will be distributed during the last few days of school and a limited quantity will be available at that time.
The 2012-2013
LMS/UMS Board
Asst. Treasurer
Sue Cameron cameronsdc@hotmail.com
Stay in the Loop with the MMS PTO

Sign Up To Receive Our E-Updates
: