"The sum of human wisdom is not contained within any one language"
Ezra Pound
SUPERVISOR OF WORLD LANGUAGES AND ESL, ALMA REYES
OUR MISSION
To develop an appreciation, tolerance and understanding of other cultures;
To encourage life-long interest and love for world languages and cultures;
To help eliminate racism, prejudice, and bias
To increase understanding of those different than ourselves
To cultivate the ability to communicate with a range of people
To cultivate linguistic proficiency
To develop 21
st
century global citizens
WHAT IS THE ELEMENTARY FLEX PROGRAM?
CURRICULUM
The curriculum uses the Understanding by Design (UbD) approach and is organized in thematic units to provide meaningful context for academic and cultural content, address national and state standards and assure that students are 21st century college-, careers- and world-ready. We offer French, German and Spanish classes to all the students at Upper Middle School. Classes meet every other day, for 84 minutes. The Upper Middle School curriculum seeks to provide an appropriate transition between elementary language exposure to deeper levels of language study at the secondary school level.
ESTABLISHED GOALS: STATE AND NATIONAL STANDARDS
Full implementation at the High School anticipated by 2017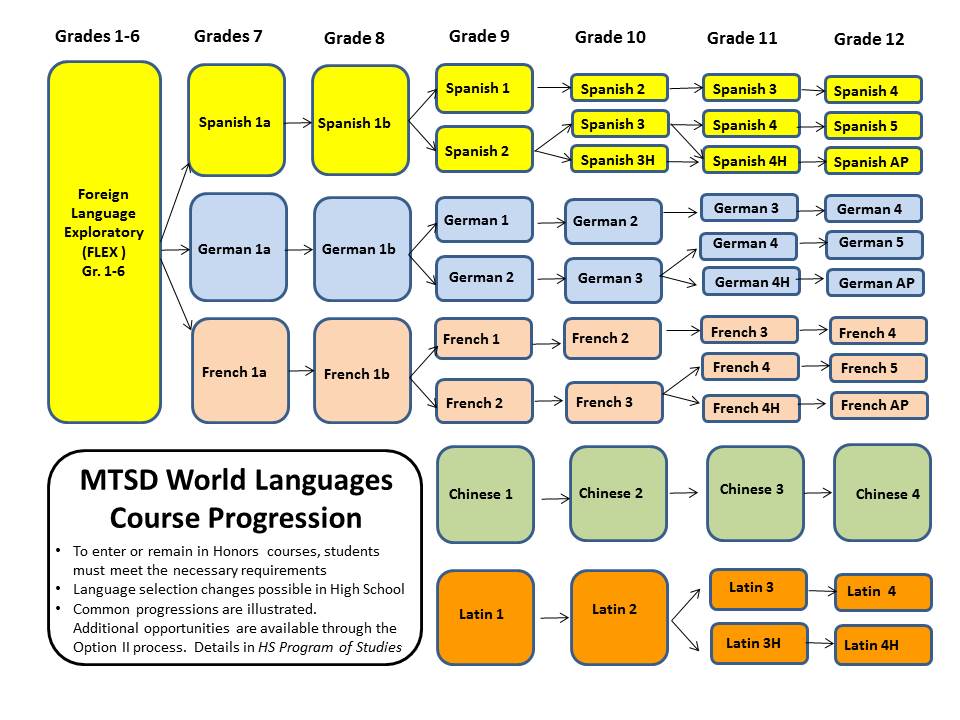 FACULTY